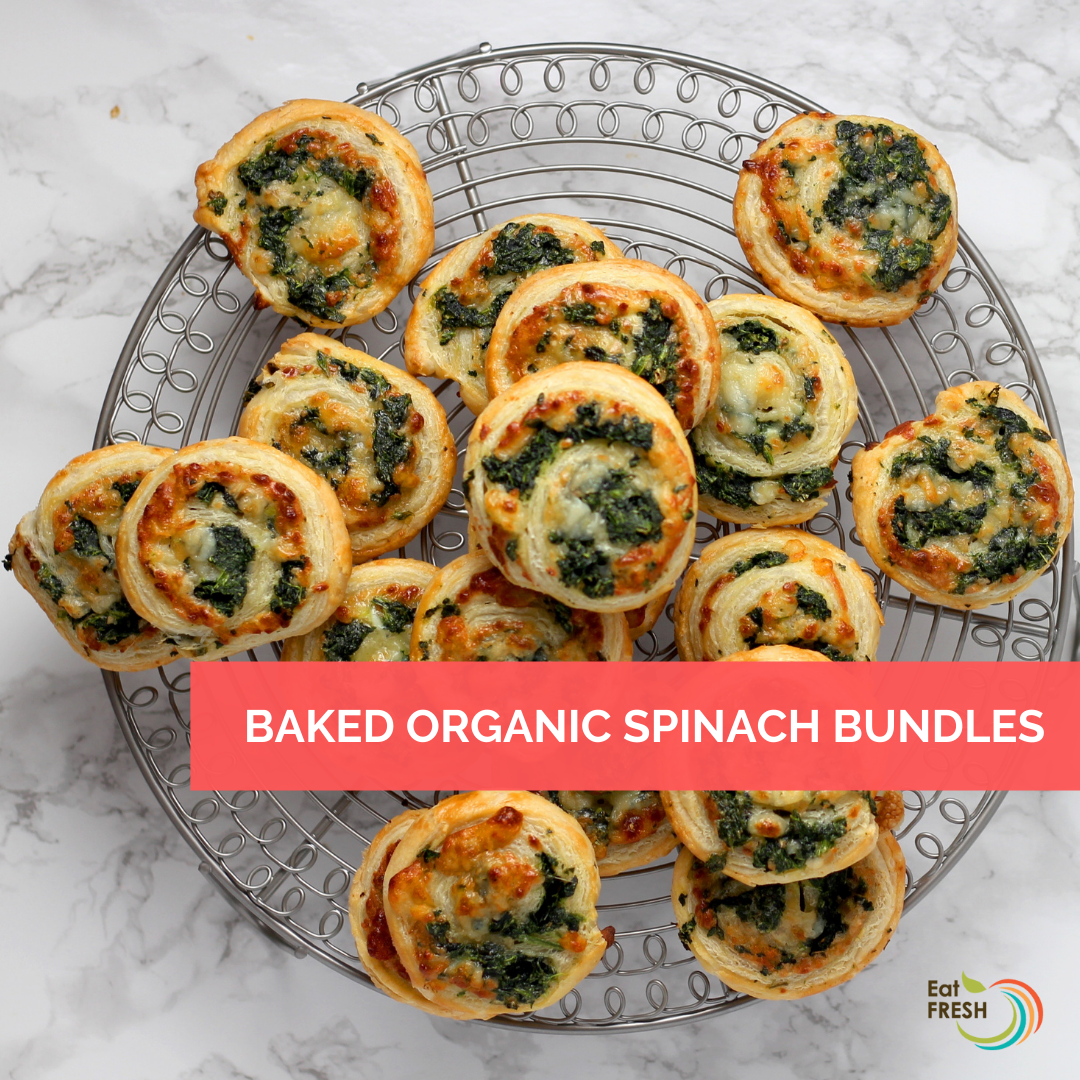 by

Martina Bin

23

Jun 2021
Baked Organic Spinach Bundles
Ingredients 
1 bunch of spinach
Puff pastry (pre-made)
Robiola cheese
Olive oil
1 egg
Garlic
Salt
Pepper
Directions
Heat the oil in a skillet over medium heat and cook the garlic until fragrant, 1 to 2 minutes. Stir in spinach and cook until warmed through, 3 to 5 minutes. Then season with salt and mix well. 
Preheat the oven at 400 degrees F (200 degrees C). Grease the baking sheet. Lay 1 sheet of puff pastry on a lightly floured surface. Roll it out with a rolling pin. Spread over the Robiola cheese and lay the spinach on top. Roll in the puff pastry. Make in 1-inch-thick slices and place on the baking sheet. 
Whisk the egg in a small bowl and brush it over the bundles to achieve the perfect golden colour, then bake for 10-15 minutes.