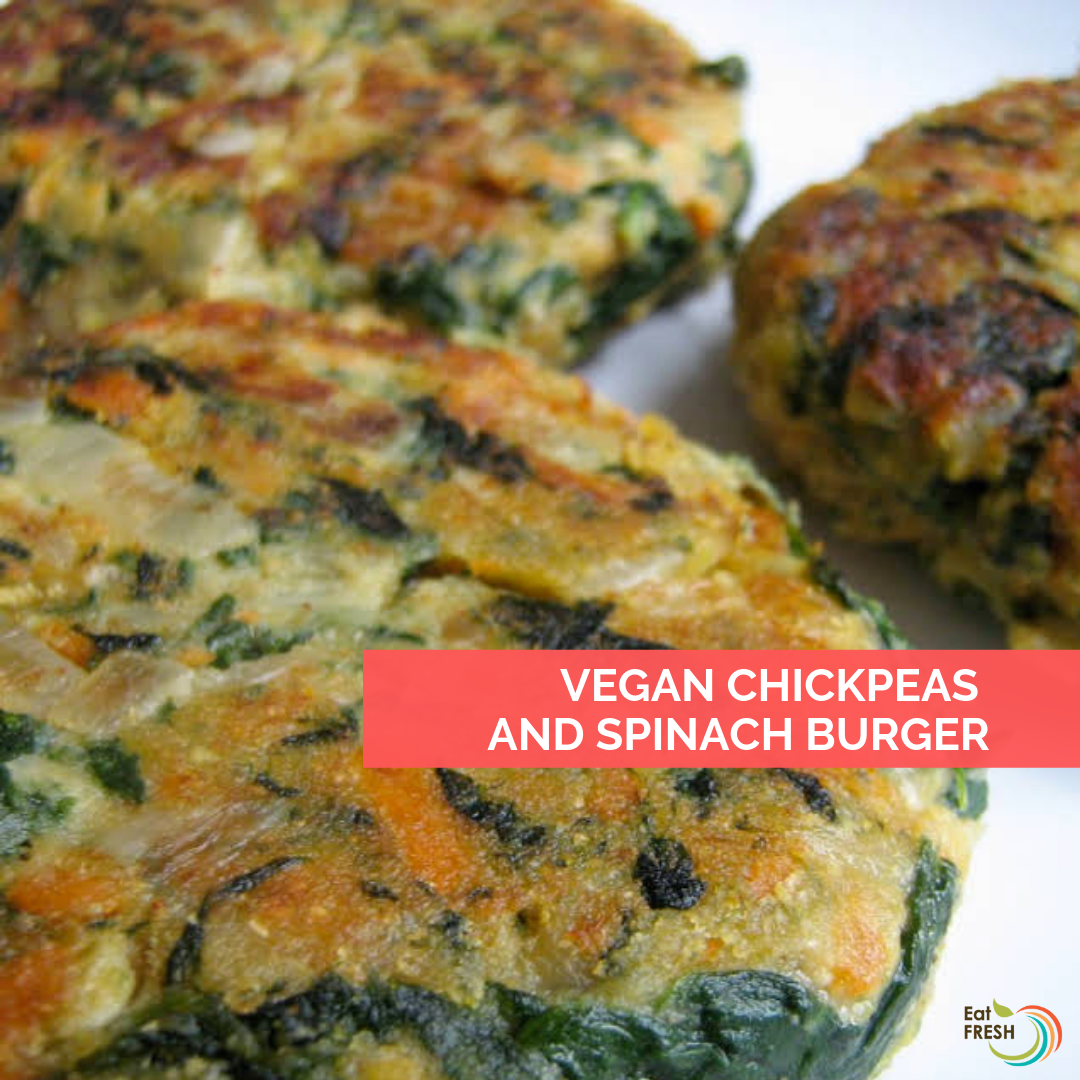 by

Bold Commerce Collaborator

05

Jul 2019
Vegan Chickpeas and Spinach Burger
Deliciously vegan and gluten free!
Yum! Here's an alternative burger that you can recreate at home for your loved ones!
Ingredients
1 onion (medium, minced)

3 cloves garlic (crushed)

1 cup chickpeas

3 cups spinach leaves

1 carrot (grated)

2 tablespoons soy sauce (likely less if you're using canned/salted chickpeas)

1 teaspoon cumin

2 tablespoons peanut butter

1 tablespoon nutritional yeast

1 teaspoon Sriracha hot sauce

1/2 cup chickpea flour
Method
Cook the onion in oil or water in a pan over medium heat until soft and translucent, then add garlic and cook for another minute.
Add the chickpeas, spinach, and carrot, and cook until the spinach is fully wilted and the carrot is softened.  Dump into a mixing bowl, and stir in the soy sauce, cumin, peanut butter, nutritional yeast, hot sauce, and chickpea flour.
Allow the mixture to cool. In big spoonfuls form the mixture into thick patties and lightly pan fry, using only a couple of teaspoons of oil for several burgers, over medium heat until browned on both sides. (Alternatively, you can bake them until golden brown) Makes six burgers.